Master of Water Security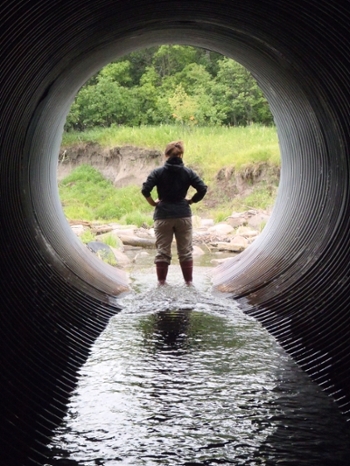 The Master of Water Security is a joint initiative between GIWS and the School of Environment and Sustainability. The program is the first of its kind in North America.
The MWS is a cross-disciplinary, project-based and professional-style program that is completed in 12 months of full time study. Graduates are prepared to address complex water problems, with training in science, engineering and policy analysis enabling them to investigate water security issues of regional, national and international significance. Graduates are ready to pursue careers as water scientists, managers and policy-makers with the necessary expertise needed to tackle the complex and multidisciplinary water problems facing us now, and in the future.
To learn more about the program and to apply, visit the Graduate Students program website.
NSERC CREATE for Water Security
Interdisciplinary graduate training in water security is a new initiative funded through NSERC's Collaborative Research and Training Experience (CREATE) Program. The NSERC CREATE for Water Security is designed to provide exceptional graduate students and postdoctoral researchers with an opportunity to learn and understand the integration of science, engineering and policy analysis to address current and future challenges in managing complex and uncertain water systems. Our research and training model expands interactions across disciplines without diluting disciplinary credentials, blurs the line between research and practice and builds personal and professional skills.
The CREATE for Water Security provides students with access to additional training and networking opportunities through short-courses, internships, and professional development courses. Students studying with affiliated CREATE for Water Security researchers are eligible to apply and receive scholarships to become a CREATE for Water Security scholar.
For more information, visit the CREATE website.
Courses
The University of Saskatchewan offers many courses that help students examine water-related topics from a variety of research angles. The following is a listing of water-related courses that apply to the work of the Global Institute for Water Security.
Please note: For an official listing of available courses individuals should refer to the University Course Calendar. For course specific questions, contact the academic department listed.