National Isotope Tracers in Catchment Hydrology course delivered to 120 students completely online via WebEx.
The annual course (ENVS 828) was delivered entirely online this year. We had a record 120 students from Canada, Australia, Sweden, United States, China, Finland, Brazil, South Africa, Mexico, Argentina, India, Chile, and Belgium. Our instructors included Carol Kendal (USGS), Scott Jasechko (UC Santa Barbara), John Gibson (University of Victoria), Geoff Koehler(ECCC), Trish Stadnyk (University of Calgary), Genevieve Ali (Guelph University), Ali Ameli (UBC) along with Jeff McDonnell, Kim Janzen, Magali Nehemy, and Cody Millar (University of Saskatchewan).
In our past offerings this course always had an international online group of workshop participants, but most for credit Graduate students attended the course in-person. This year owing to travel restrictions and social distancing, we were all online and truly a global community.
Our daily lectures were kept active by our excellent instructors, who engaged with the attendees.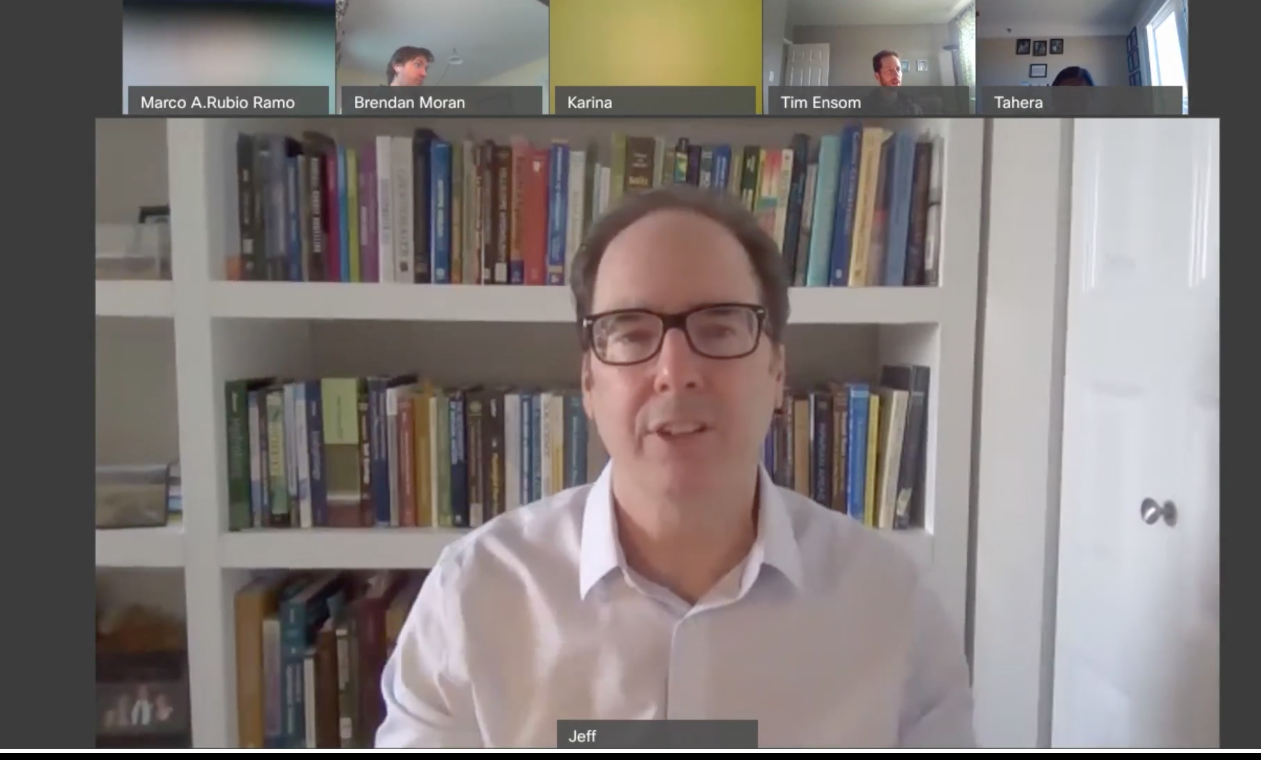 The chat dialog kept students engaged and helped tailor the content to the participant's real world hydrological issues and challenges.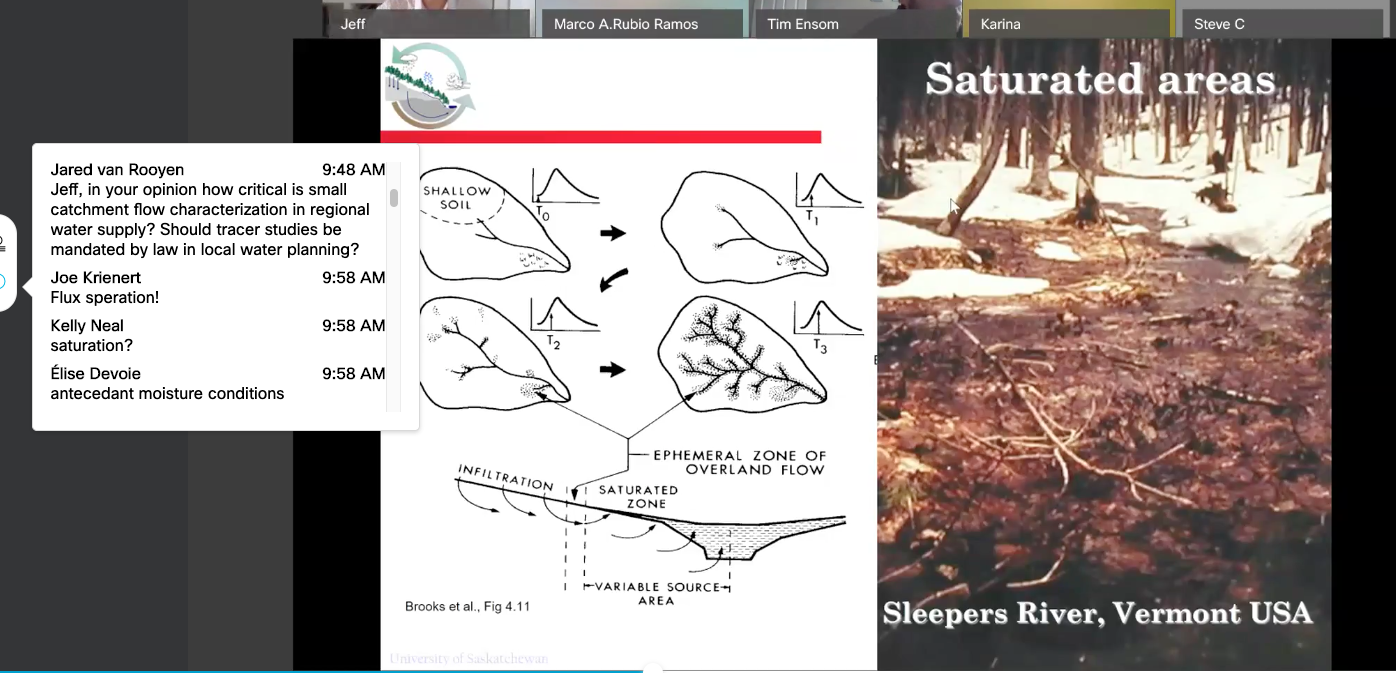 At the weeks end, the whole class was well versed on how to interact and learn in this new online learning environment.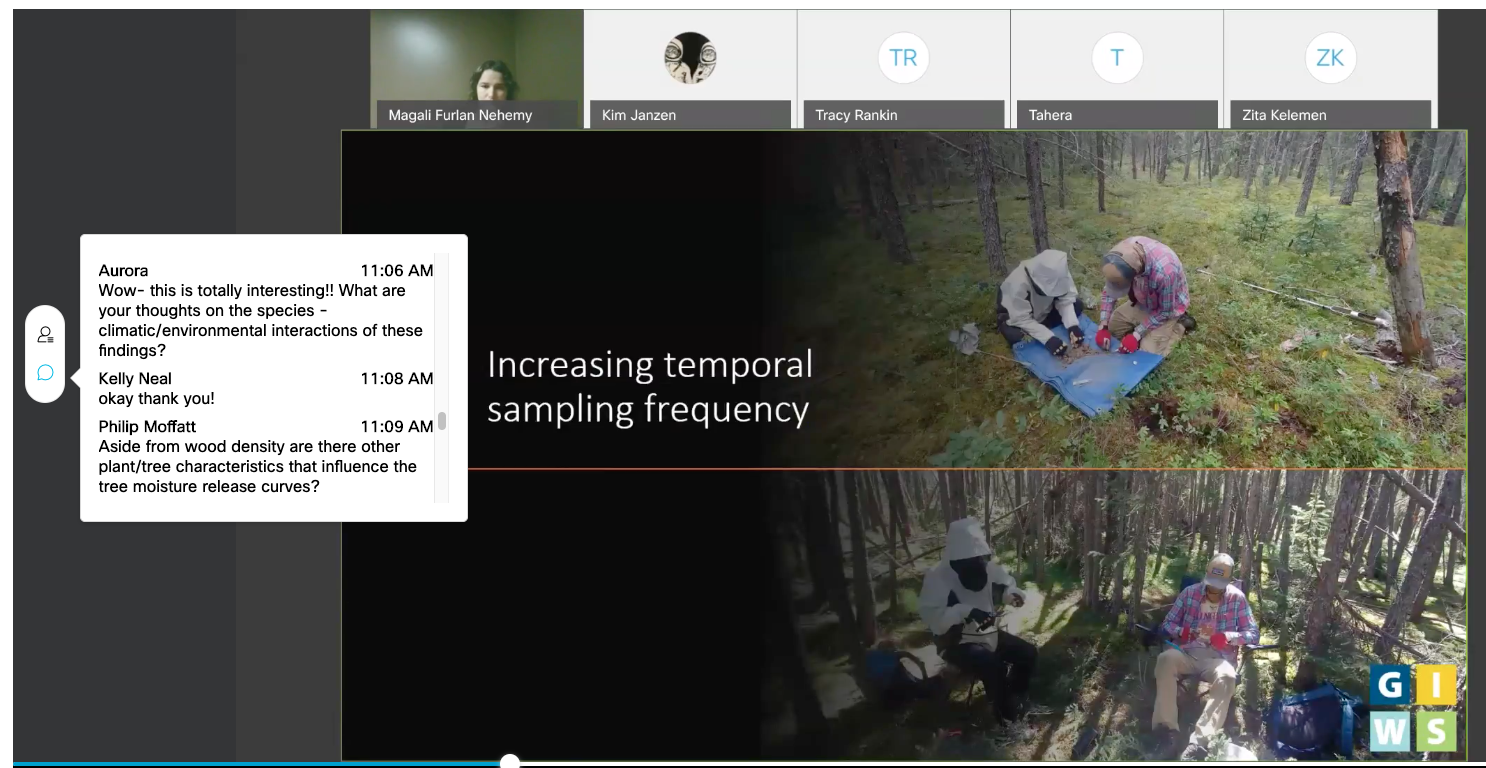 If this course interests you or someone you know, contact Kim Janzen to be added to the 2021 contact list.