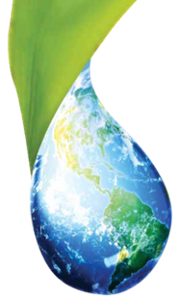 Join GIWS and the Canadian Water Resources Association for a series of events planned in celebration of World Water Day. The events are taking place Friday, March 20 at the U of S. We will showcase advances in U of S water research at the U of S and also highlight winners of the inaugural Global Institute for Water Security awards.
Diefenbaker Canada Centre, 101 Diefenbaker Place
1:30 - 4:30 p.m., Water Leaders Lecture Series, Prairie Room
Opening remarks, Interim President Gordon Barnhart
Keynote lecture, "A simple chemist in the complexity of the oil sands", John Giesy, Canada Research Chair in Environmental Toxicology and winner, Water Security Research Excellence Award
Presentation, "Structural studies of supramolecular host-guest systems", Abdalla Karoyo, winner, Best Doctoral Thesis Award in Water Security Research
Presentation, CWRA member, Anna Cole, "Saskatoon Water"
Water Leaders of Tomorrow Lecture series, various presentations by students and young professionals
Chrystal Mantyka-Pringle, PDF, "Bridging Science and Traditional Knowledge: Assessing cumulative impacts of stressors on aquatic ecosystems"
Stacey Dumanski, MSc student, "Hydrological regime changes in a Canadian Prairie Wetland Basin"
Meghan Carr, PhD student, "Application of geomorphic response unit to understand hydrological regime and physical riverine habitat"
Zahra Jeirani, PhD student, "Determination of the most effective advanced oxidation process for the removal of manganese and organic carbons in reverse osmosis concentrate"
Jenna Zee, MES student, "Sensitivity to Dietary Selenomethionine Found in Juvenile White Sturgeon (Acipenser transmontanus)"
4:30 - 6:30 p.m., Student and Postdoctoral Fellow Poster Competition, Wine and Cheese Reception, Lobby