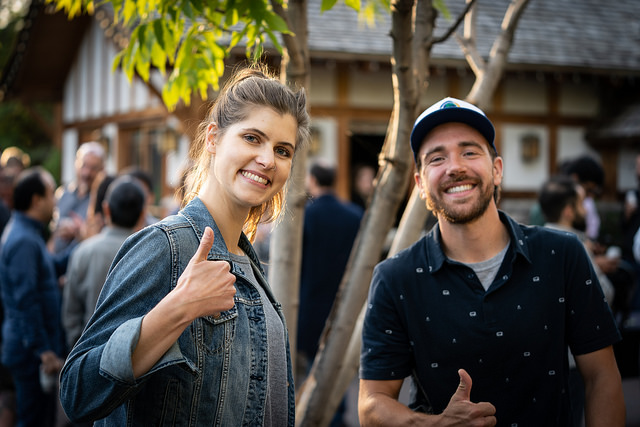 Be part of the U of S water research community!
Our members are part of a strong interdisciplinary research community that is dedicated to fostering water security in Saskatchewan and beyond. By becoming a member, you will receive regular updates on professional development and research collaboration opportunities. We have a particularly strong GIWS Student & Young Researchers membership with many activities planned throughout the year.   
Overview
Membership Criteria
Prospective members should be involved in research or activities that show a commitment to advancing the goals and objectives of the GIWS research program in the Saskatchewan River Basin.  Membership requires nomination by two existing GIWS members and student membership requires nomination from their supervisor.
Current members are listed in the 'Our People' section of this website.
Membership Benefits
Membership brings with it the benefit of enhanced national and international visibility, potential for collaboration (locally, nationally and internationally), and invitations to participate in a range of specialist and general interest activities hosted by GIWS. Membership also grants access to communications initiatives related to ongoing events, activities, and opportunities associated with GIWS.
Membership Responsibilities
Members of all categories will be expected to take an active part in GIWS activities to further the goals of the institute, and to further the goal of water security as a signature area within the University of Saskatchewan.
Becoming a GIWS Member
Membership Process
Please download and fill out the PDF form below, then email the completed form to
giws.secretariat@usask.ca
. Application forms will be reviewed by members of the Management Team and Executive and, if approved, we will be in touch with you to collect information for listing you on the website.
Membership Categories
Individuals working at a level of responsibility which includes initiating and leading water research activities. This may include, but is not limited to: 
Faculty members at the U of S  
Research Scientists, Staff Scientists, or Science Associates in recognized co-located (e.g. Saskatoon-based) research institutions (i.e. Environment Canada, SRC, CLS, Agriculture and Agri-Food Canada)  
U of S Research Scientists
Individuals who are making a significant contribution to water research or who are providing support for water research activities in areas relevant to GIWS. This may include, but is not limited to:
U of S research staff (e.g. Research Associates, Research Assistants, Research Officers or Postdoctoral Fellows).
Research staff from recognized national or international research institutions who are affiliated with a member of the Institute.   
Professional affiliates – professional individuals who may not hold a PhD, but who can serve on graduate student advisory committees and/or teach graduate courses
Students registered at a postsecondary institution who are engaged in water-related research activities, and who are under the supervision or co-supervision of a GIWS member, or any graduate or undergraduate student registered at the University of Saskatchewan.
Distinguished individuals who have a demonstrable commitment to the 
goals and objectives
 of GIWS. Affiliates are generally positioned outside traditional research environments.
Nationally and internationally-distinguished visitors (from any sector) to the U of S. To be considered a visiting fellow, an individual must be actively engaged in a defined program of study and research with another GIWS member, and must have completed the institutional process whereby they have been appointed a visitor of the U of S.
Goals and objectives of GIWS
To improve the monitoring, understanding and modelling of:

The region's variable climate, including its hydro-meteorological extremes
Key land surface systems, including Rocky Mountains, Boreal Forest, and Prairies, and their response to climate variability and climate change
Effects, on water quantity and quality and aquatic ecosystems, of anthropogenic land use change
Societal controls on water management, including policy options and economic instruments