Distinguished Lecture Series

The Global Institute for Water Security and Global Water Futures are proud to present a weekly virtual seminar series featuring top water experts from around the world. These lectures are free and open to all. Click below to view the full schedule and register!
Women + Water Lecture Series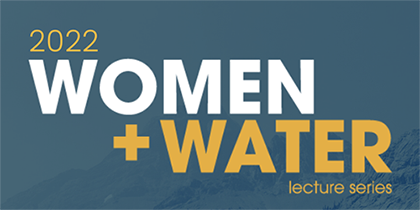 The Women + Water lecture series is a unique lecture series that aims to explore water-related challenges, roles of women in water, gendered water-related impacts, and challenges and opportunities facing women in water research. The series showcases research, supports young professionals and provides a space for dialogue and networking. Women + Water in an inclusive community and all are welcomed to attend.
Past Events
Reconnections - GIWS Annual Meeting 2022
Featuring research collaboration updates from our Members, lightning talks from our Student Members, a keynote from Matt Lindsay, the 2022 GIWS Award Winners, and more.
Groundwater Workshop
The Global Institute for Water Security at the University of Saskatchewan organized a day-long workshop on groundwater to assess institutional expertise and strength on groundwater research, and map future directions to achieve eminence, and have a practical impact on local, national, and international groundwater management practices. Click below to view recordings and presentations from the workshop.
Food-Water Nexus Workshop
The University of Saskatchewan (USask) is home to world-class researchers working on solutions to local-to-global scale problems that are enhancing both water and food security. USask's Global Institute for Water Security (GIWS), Global Institute for Food Security (GIFS) and College of Agriculture and Bioresources co-organized a virtual workshop for USask researchers with interests in exploring research opportunities and collaborations on the food-water nexus. Click below to view recordings and the final report from the workshop.