"These two emerging research leaders with such bright futures are demonstrating every day through their research and teaching how we can be the university the world needs and are also modelling how we can advance equity, diversity and inclusion," said Vice-President Research Karen Chad.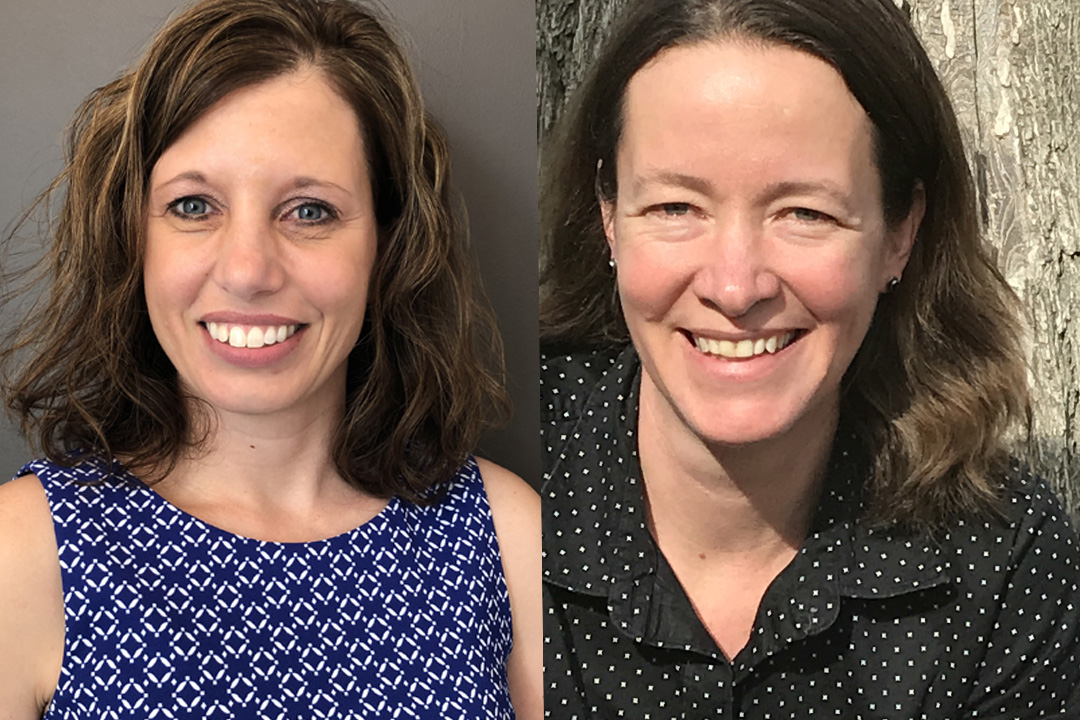 From left: Dr. Charity Evans (PhD) is an associate professor in the College of Pharmacy and Nutrition. Dr. Helen Baulch (PhD) is an associate professor in the School of Environment and Sustainability. (Photos: Submitted)
Baulch, associate professor in the School of Environment and Sustainability, is described as a "visionary and passionate" global research leader who is "pushing forward the frontiers of aquatic sciences in a bold manner."
Baulch is a faculty member with the Global Institute for Water Security where she leads research focused on water quality, nutrient management and cyanobacteria. She works on solutions to common water quality issues, often in collaboration with government, producers and water treatment plant operators.
With peer-reviewed grants totalling more than $17 million, Baulch—who holds the USask Centennial Chair in Aquatic Ecosystem Biogeochemistry—has discovered unmonitored toxins in key recreational and drinking water supplies, including some with extremely high toxicity and some with little-known human health effects.
Baulch plays a key role in the success of the USask-led Global Water Futures program, including work she has done on toxic algal blooms in Buffalo Pound, the main drinking water reservoir for southern Saskatchewan. When unusual weather and algal blooms disrupted the water supply to Regina, Baulch's work played a major role in providing real-time data and forecasts, helping the water utility to understand and manage the problem.
She also looks at how agricultural management practices can reduce nutrient pollution in lakes and rivers by "keeping water on the land" through wetland management and on-farm reservoirs—work that is helping to guide new watershed management approaches in Saskatchewan.
Her groundbreaking work on winter ecology, looking at what happens to aquatic nutrients under ice, is helping to change how scientists view aquatic ecosystems. 
She is highly sought out nationally and internationally for her expertise. For example, she works with leading international modelling groups to investigate long-term implications of nutrient loading on rivers and lakes, including climate change effects. She has also served on a U.K. environment panel reviewing nutrient research proposals for a major national program.