We have enjoyed providing you with the COVID-19 wastewater results over the past two years - thank you for your support!
Moving forward, Saskatchewan Health Authority will take over reporting COVID-19 wastewater results. You can access the data here.
---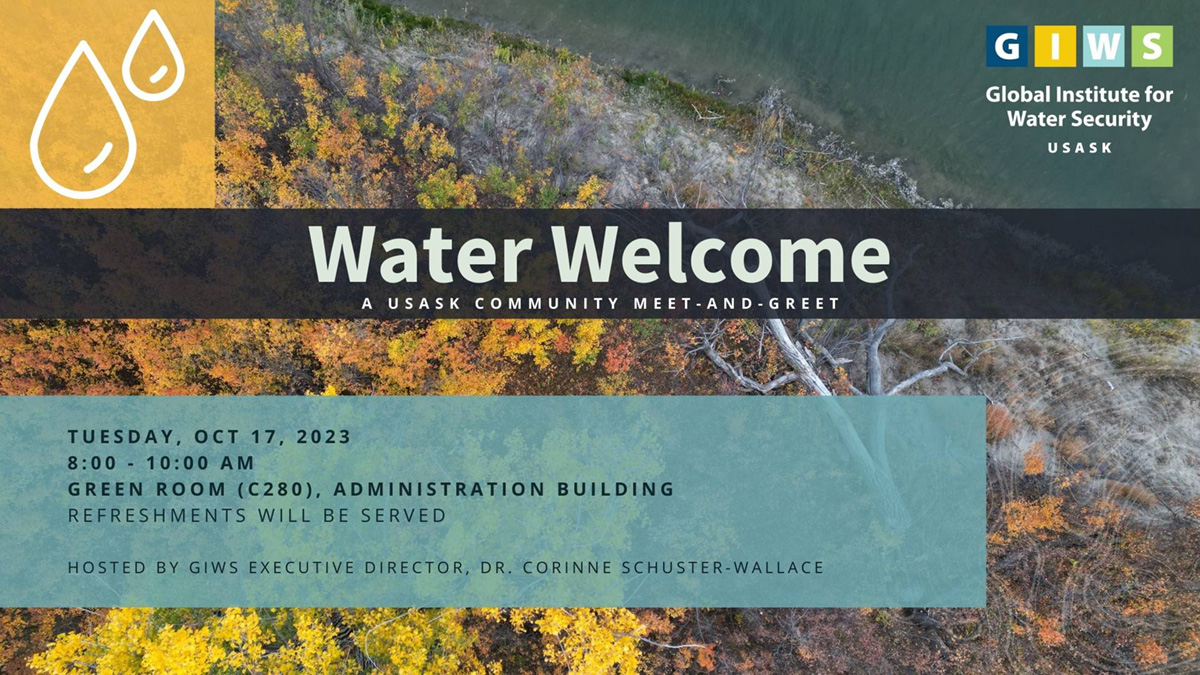 The Global Institute for Water Security is hosting a Water Welcome Meet-and-Greet with our new Executive Director, Corinne Schuster-Wallace.
Thursday, October 5
2:00 - 4:00 PM
Room C280 Admin Building (Green Room)
Come for the conversation, stay for the snacks! We are looking forward to talking about all things water at USask.
No RSVP required. Pop in when you can!
---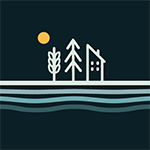 What About Water?
What About Water? (formerly known as Let's Talk About Water) aims to empower people and communities to connect water science with the stories that bring about solutions, adaptation, and actions for the world's water realities. Communicating about climate change can be difficult. By leveraging the power of storytelling with water science, our What About Water? programs offer conversations, films, and digital resources that inspire action and make complex information more accessible.
What About Water?
---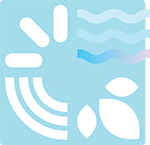 Master of Water Security
The Master of Water Security (MWS) is a 24-month interdisciplinary project-based program that focuses on a holistic approach to water security. 
Learn More
---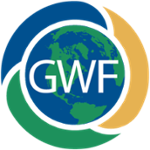 Global Water Futures
Led by the Global Institute for Water Security, Global Water Futures is the largest and most cited freshwater research program in the world. The program will provide governments, businesses and communities with the risk management tools they need to tackle threats to Canada's water supply and quality.
Learn More
News
The Conversation Canada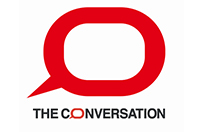 Curated by professionals, the Conversation Canada is an independent source of news and views delivered directly to the public. The articles below are authored by faculty and students, involved in the Global Water Futures community.
---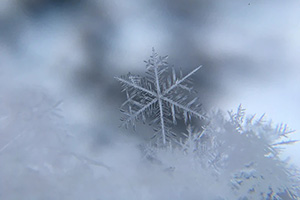 Krystopher Chutko - University of Saskatchewan
Many a writer has mused about snowflakes as a natural work of art. Here's a scientific look at the amazing nature of snowflakes and snow.
---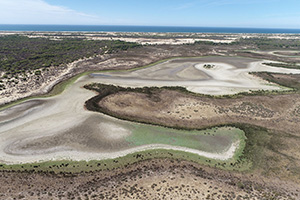 Xander Huggins - University of Victoria
When people use freshwater beyond a physically sustainable rate, it sets off a cascade of impacts on ecosystems, people and the planet. These impacts include groundwater wells running dry, fish populations becoming stranded before they are able to spawn and protected wetland ecosystems turning into dry landscapes.