Fortress Mountain Research Basin, AB
Fortress Ski resort is located off highway 40 in Kananaskis, AB 70km SE from Canmore AB.
The basin has established Meteorological stations located at Powerline, Eddy Correlation Tower, Canadian Ridge, Canadian Ridge North, Bonsai, Bonsai Wetlands, Fortress Ledge, Fortress Ridge and Fortress Ridge South. The stations are situated at altitudes ranging from 2099 m to 2565 m of elevation.
Station data collected include Air Temperature, Wind Speed and Direction, Precipitation, Soil Moisture and Temperature, Relative Humidity and Snow Depth.
The Fortress Mountain basin encompasses high alpine, sub-alpine and montane terrain environments.
The data collected at the Fortress mountain site will continue the investigations of the spatial variability of evapotranspiration and its relation the various models surrounding the streamflow generation.
Further and ongoing work include the mapping of snow depth and snow redistribution by wind.
Development of techniques to measure snow interception in forest canopies and accumulation beneath the forest canopies are ongoing.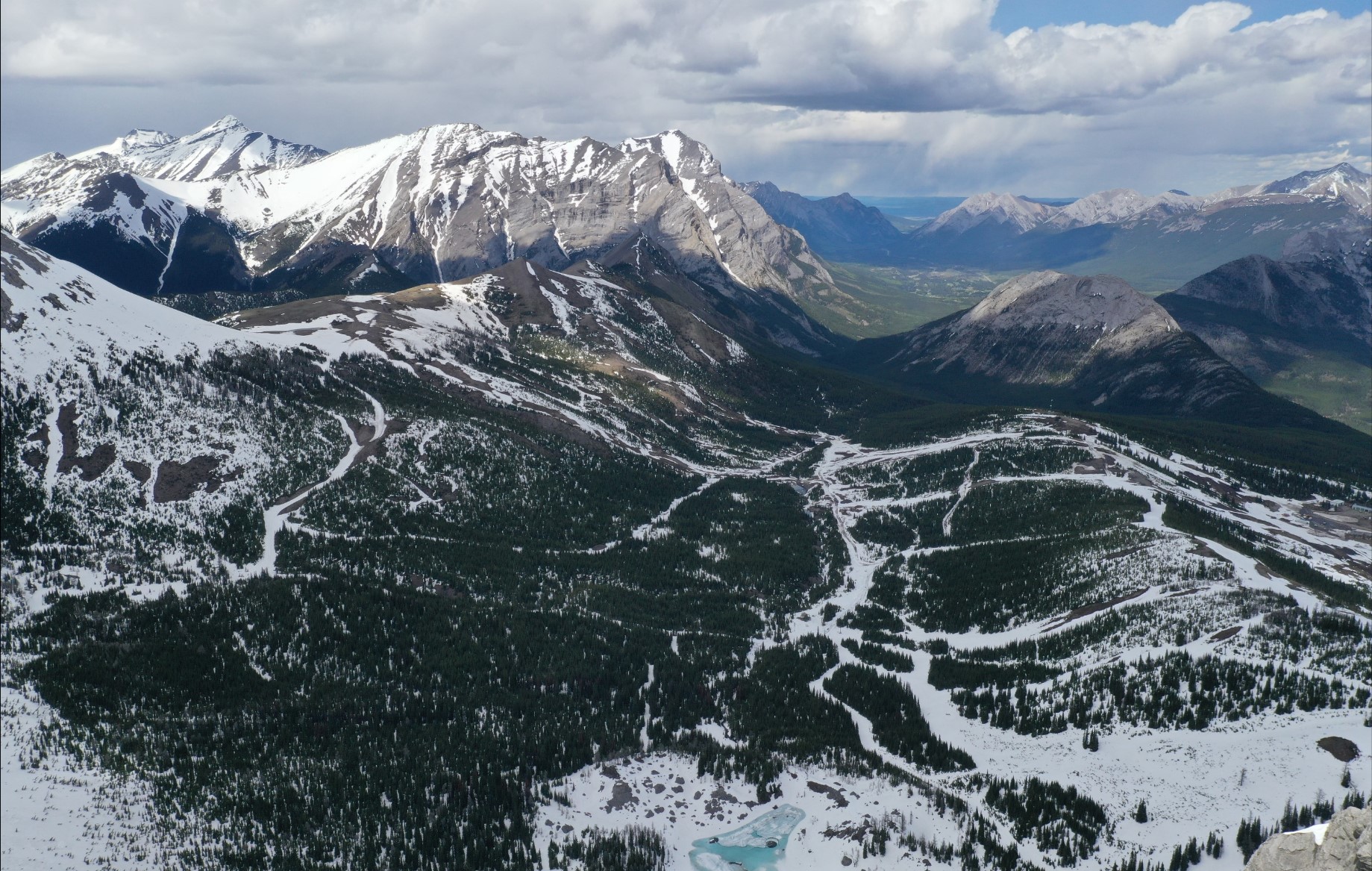 Photo from DJI Mavic2 pro Hassleblad Camera (piloted by Phillip Harder)