Peyto Glacier, AB 
Peyto Glacier is located near the Bow Summit on the Icefields Parkway in Banff National Park, Alberta approximately 45km NW of Lake Louise, AB.
The glacier has been extensively studied from the early 1930's and was chosen as a benchmark glacier during the International Hydrological decade in the 1960's.
Meteorological station at base camp and on ice have been maintained for years by the Canadian government and the University of Toronto.  Recently the Centre for Hydrology of the University of Saskatchewan have maintained these and established the Bow Hut station.
The glacier itself has been the focal point of many different research projects over the years. 
Recent field excursions to the glacier have resulted in lidar, multispectral, thermal and optical datasets with the DJI M600 Riegl lidar system, and Ebee X Duet T (thermal and optical) and Sequoia (multispectral) sensors.
This data is being used to understand the glacier depletion over time as well as to continue the study of glacier recession, specifically regarding the lateral moraines and their contribution to the glacier meltwater discharge.
Real Time data for the glacier are located

 

here.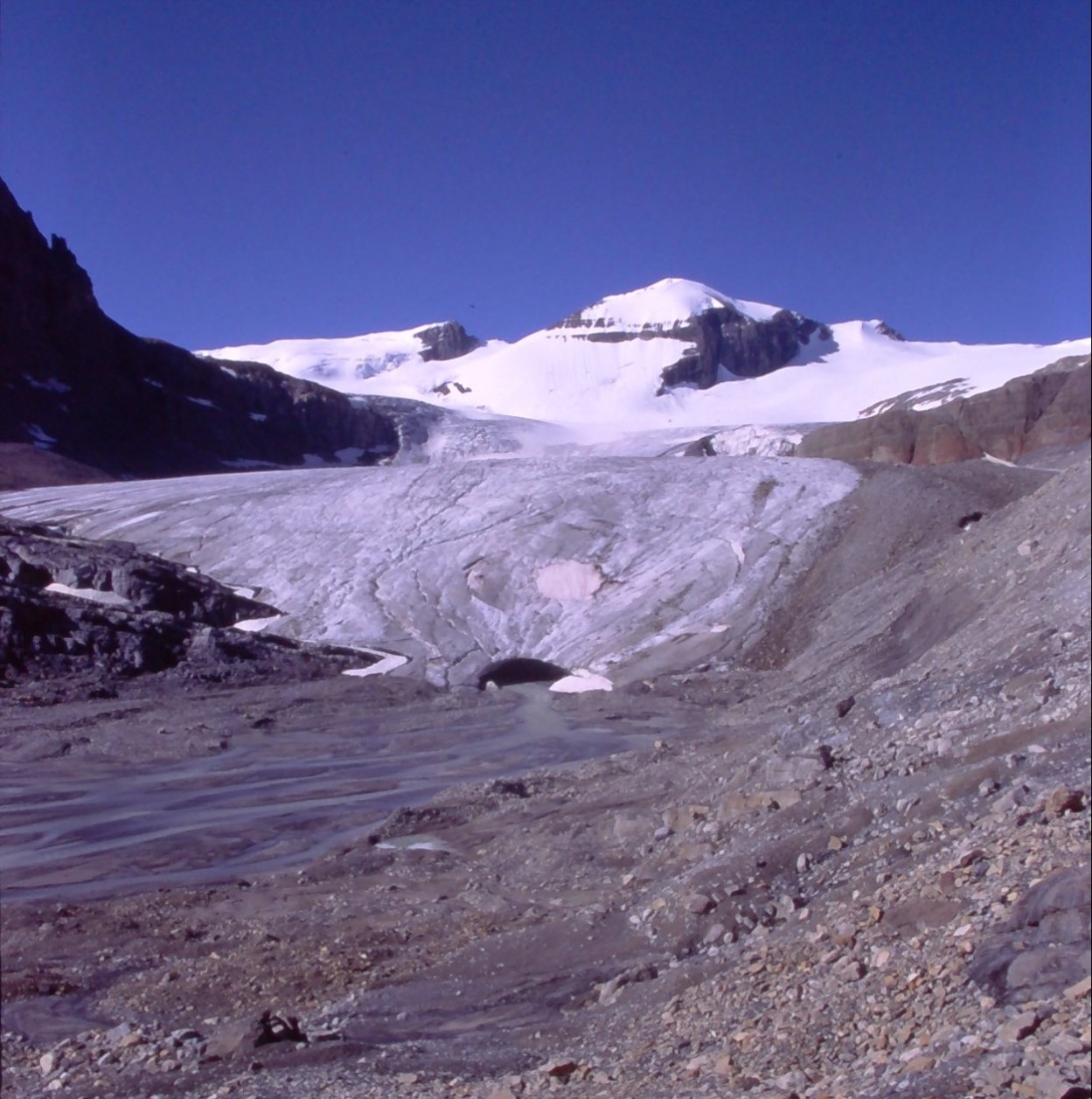 Peyto Glacier (mid 1990's) (photo by Corinne Schuster)